MANX Manufacturing Ltd. is one of Canada's leading Wilton carpet weaving companies. Since 1984, it has specialized in the manufacture of transportation carpet for use in aviation, railways, and recently boats and cars.
From the MANX factories near Montreal and Ottawa, Jacquard carpets are custom designed and engineered to meet the transportation requirements of Transport Canada, Federal Aviation Administration (FAA) and The Federal Railroad Administration.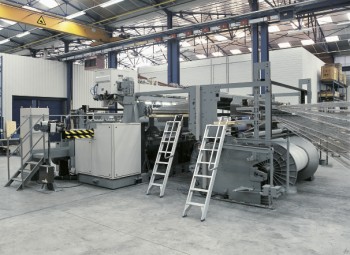 MANX carpets are available using wool, wool/nylon, or nylon and micro-light constructions. Carpet piles can be in cut, loop, cut and loop, texture or patterns. Widths can be 6 ft, 8 ft or 12 ft.
MANX can offer custom colour and design capabilities up to two frames using the latest electronic Jacquard weaving machines.
Many stock items are also available.
MANX has over 25 years of experience and knowledge in carpet weaving and is committed to producing good quality products and giving excellent service.
MANX Manufacturing Ltd. is an ISO 9001:2015 certified company.