The Story ...
Our company, MANX Manufacturing Ltd., was founded in 1984 and is privately owned by Geoff Kneen and Pierrette Taylor, two former carpet company executives from the woven Wilton field. They are still very involved in the day-to-day operation and organization of the company. Their children also take an active role in the company. James Kneen is Director of Technology, Deborah Taylor is a designer and administrator and Robert Taylor is a Manager of Production at the Quebec plant.
MANX was so named to honour Edward Kneen, the late father of Colin and Geoff Kneen. Edward was a Manxman from the town of Douglas in the Isle of Man. He was a well-respected authority in woolen carding and spinning.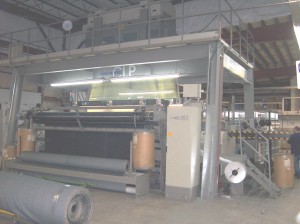 ---
Today ...
MANX supplies international airlines and trains with transportation carpet made from its two plants near Ottawa and Montreal, Canada.
By using Jacquard Wilton weaving, MANX can offer custom colour design capabilities up to two frames in finished carpets widths of 72 inches, 96 inches and 144 inches.
MANX's transportation carpet is certified to Transport Canada, Federal Aviation Administration (FAA) and U.S. Federal Railroad Association authority specifications.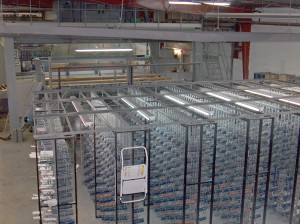 Our customer list includes:
Air Canada
Virgin America
Lufthansa Technik
Bombardier Transportation
VIA Rail Canada
Boeing Airplane Group
Airbus
Air Transat
Avianor –Mirabel Aero Services
ExelTech
Air Inuit